NEW ZEALAND CHEESE AWARDS 2021:
We are pleased to announce that our Premium Garlic & Parsley butter won a gold medal butter award at the New Zealand Champions of Cheese Awards 2021 (and yes, the Cheese Awards celebrate great butter too!).
NEW ZEALAND ICE CREAM AWARDS 2020:
After a great achievement last year at the New Zealand Ice Cream Awards, we are incredibly honoured to have received a fantastic result in this years competition.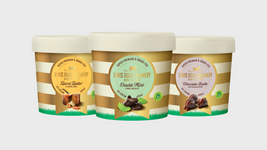 AUSTRALIAN HEALTHY FOOD GUIDE AWARDS 2020:
We are delighted to announce the first win for Lewis Road Creamery at the Healthy Food Guide Awards, with our smooth and creamy yoghurt taking the cake!
Best yoghurt: Lemon & Juniper Yoghurt
GLOBAL LUX LIFE FOOD & DRINKS AWARDS 2020:
Here at Lewis Road Creamery, we pride ourselves on creating the best quality products on offer. So you can imagine our delight when we received the award for Finest Dairy Brand in New Zealand by the Lux Life Food & Drinks Awards.
Finest dairy brand - New Zealand: WINNER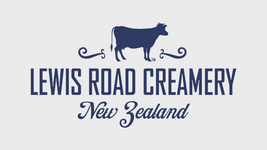 NEW ZEALAND ARTISAN AWARDS 2020:
We love to create products using high quality ingredients and that's what artisan products are all about! Our Super Premium Ice Cream saw itself as a finalist in the 2020 Artisan Awards.
NZ TRUSTED BRANDS 2020:
We are always so thankful for the support of our Roadies. It was a true honour for us here at Lewis Road Creamery to be Highly Commended at the Trusted Brands Awards 2020.
GLOBAL INNOBEV AWARDS 2020:
2020 was the first year we entered the Zenith Global's InnoBev Awards, which is designed to highlight and celebrate excellence in innovation. We were thrilled to achieve three finalist spots amongst some incredible brands within the category.
Best in PET: Lewis Road Creamery Milk - FINALIST
Best New Drink Concept: Lewis Road Creamery S'mores Flavoured Milk - FINALIST
Best Marketing/ Social Media Campaign: Lewis Road Creamery S'mores Flavoured Milk - Finalist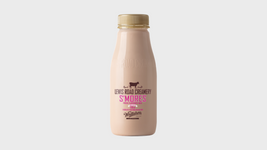 WORLD PACKAGING ORGANISATION 2020:
Each year WPO is recognizing the best of the best in packaging innovations from across the globe. So you can imagine our excitement when we received two awards at the WorldStar Global Packaging 2020 award ceremony!